It is a well-established principle across many cultures that a person's actions speak louder than their words. I am sure you are familiar with the idiom "Watch what I say not what I do" as a counter-point to this principle and typically used to disparage the person doing the saying and the doing. I think you get my point: it is important to back your talk with action and make sure you have full alignment. This article will walk through a strategy for companies with established on premise product lifecycle management (PLM) systems to take advantage of cloud-based applications that seem to be ever burgeoning and offer impressive capabilities with short ramp up times. In the spirit of the title, we at Zero Wait-State have been trying to "practice what we preach" and will describe what our current infrastructure consists of as an example of how to leverage cloud technology while still using on premise tools like most PLM technology.
I came across an interesting article from the prolific Oleg Shilovitsky titled "Will PLM Take a Hybrid Cloud Route in 2017?". In the article, Oleg discusses the challenges that manufacturing companies have taking advantage of the cloud movement in software due to their extensive investments in on premise infrastructure. Companies can expect to take major hits in performance, capability and suffer some significant cash outlays to move over to cloud-based PLM if they have extensive PLM systems on site. Moreover, just moving PLM to cloud won't automatically mean they will be able to take advantage of other cloud applications without some type of integration. There is no "secret handshake" or "cloud club" that automatically ensures all cloud applications can communicate with each other. Oleg's take is that tying on premise solutions to cloud applications offers the most effective near term solution. In his words "While majority of engineering and manufacturing applications are still on premise, hybrid cloud can be an important mediator to bring both existing on premise applications and new cloud based SaaS services together. For manufacturing companies looking for fast ROI and quick implementations, it can be a way to keep an existing set of applications and use it together with new cloud services." We are in full alignment with this conclusion and have developed both internal infrastructure and enabling technology to validate this approach.
Currently there are a number of promising cloud-based PLM solutions but none of them have reached the level of maturity to rival the capabilities of on premise PLM technology. Cloud-based solutions are starting to dominate CRM, ERP and HRM spaces, but PLM presents unique challenges, especially around the amount of data PLM stores. Eventually this issue will be resolved, but today, vaulting CAD data or large numbers of attachments could be a logistical and technical nightmare. On the other side of the coin, there are a number of cloud-based point solutions around time tracking and issues and requirements tracking that are more robust and flexible than what is possible in on premise PLM. In general, the user interface and capabilities of these new cloud solutions promote wider adoption of technology and improve productivity. Ideally, it would be nice to have the robust and broad capability of on premise PLM combined with the flexibility and ease of use offered by newer cloud applications.
This is something we recognized when we adopted Agile PLM internally to use to manage our PLM implementations. Since we primarily deploy Agile PLM, we decided to use it internally to help us improve our skills and provide a test environment to develop better solutions for our clients. We deployed Agile on Amazon Web Services so that all of our consultants and clients could have access to the instance. We quickly learned that while Agile Project Portfolio Management has a lot of capabilities, it lacks certain capabilities around time and issues tracking. We also found that we needed to be able to access information in Agile and transform it into formats that can be consumed outside of PLM (i.e., Office). We identified Zendesk as a good issues tracking/customer support portal and T-Sheets as a robust time tracking tool. Both are cloud-based tools with clean user interfaces. We leverage some technology we developed called RestState to integrate to these two applications. RestState wraps Agile's API with a more modern interface that is better suited for integration with cloud tools and allows us to externalize the business logic to make it easier to modify and more portable to other platforms. We leveraged another internal tool called DocState to extract and reformat data from Agile for reporting and other documents that are used by our clients. These internally developed solutions are now available to our clients and many have adopted them to address their business needs.
The final component for hybrid cloud solutions is around CAD software. We have developed an integration platform for CAD PDM and PLM called DesignState. We have successfully deployed this technology at numerous companies that want to maintain PLM and CAD DPM separately. This approach happens to work quite well for cloud-based PLM tools that want to integrate with CAD systems. As I mentioned earlier, Cloud PLM isn't really designed to maintain CAD data so having on premise CAD PDM linked to Cloud PLM is the best approach. We have validated this approach with Propel, a Cloud PLM system that runs on a Salesforce architecture and hopes to provide similar capabilities for other cloud-based PLM solutions in the future. And, there is a trend for cloud-based CAD solutions. A company named Onshape has developed one of the first fully cloud-based CAD solutions and they have built PDM into the platform. We have worked with their development team to provide an integration platform to both Cloud and on premise PLM and we call it CloudState for Design. This allows companies to take full advantage of cloud solutions while leveraging critical existing infrastructure.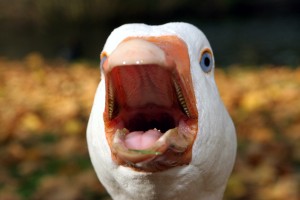 As I discussed at the beginning of this article, it is important to speak and act consistently. By adopting the technologies, we espouse we have adhered to this principle and the result was a better solution for our clients. Hybrid cloud is a realistic way to take advantage of the latest technology trends without limiting your company's capabilities to develop product. We will be demonstrating some of these solutions over the next few weeks at Oracle's Modern Supply Chain Experience (visit us in booth 308) and with Webinars afterwards, so stay tuned if this is something your company wants to adopt. Please comment below – we'd love to know your thoughts on the hybrid cloud approach.