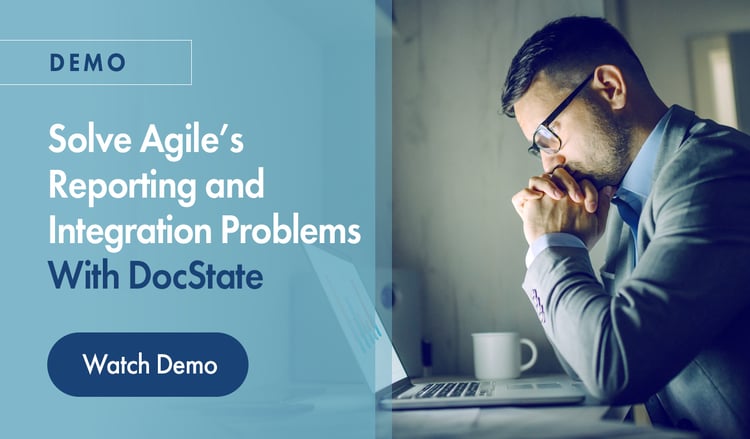 SOLVE REPORTING AND INTEGRATION PROBLEMS IN AGILE PLM WITH DOCSTATE
Thank you for attending our DocState Demo
If you missed our recent DocState demo, it's available for you to watch here.
DocState solves problems created by the aging technology of Agile PLM to make reporting and integration easier. These capabilities means that your team can unlock the vital information stored in your Agile system so that it can be leveraged in reporting dashboards and in integrations with other systems in your environment.
Watch our demo to see how this works. Just fill out the form below and get ready to watch!
And if you missed our most recent webinar, "Agile Isn't Going Anywhere. Now What?", you can see a recording here. Subscribe to our YouTube channel while you're there.
DocState Video Form