Oracle agile plm Engineering Collaboration
Oracle's Agile PLM Engineering Collaboration Leverages your product design data throughout the enterprise
Your product design data is spread out, not secure or difficult to access, your innovation efforts could be less effective than they should be. Enable your company to centrally manage design information and integrate it with the enterprise product record. This drives innovation and lets your organization control intellectual property more reliably. With collaboration enabled across the entire product lifecycle the accuracy of design information is increased and the design process accelerated. Your overall engineering efficiency is boosted and your direct material costs reduced.
Unleash the power of your engineering data
Zero Wait-State has a wealth of experience related to Engineering Collaboration (EC). Our engineers have been involved with engineering information management on the implementation and industry side for a decade. They are well versed in the challenges associated with the successful implementation of Oracle's Agile PLM and the Engineering Collaboration module. There is no better team for the implementation, integration, migration and distribution of engineering information management systems.
•

Designs integrated into product record

•

Access from native design applications

•

Mechanical and electronic CAD support

•

Design change management automation

•

View native CAD designs without the authoring tool

•

Live and offline design reviews
---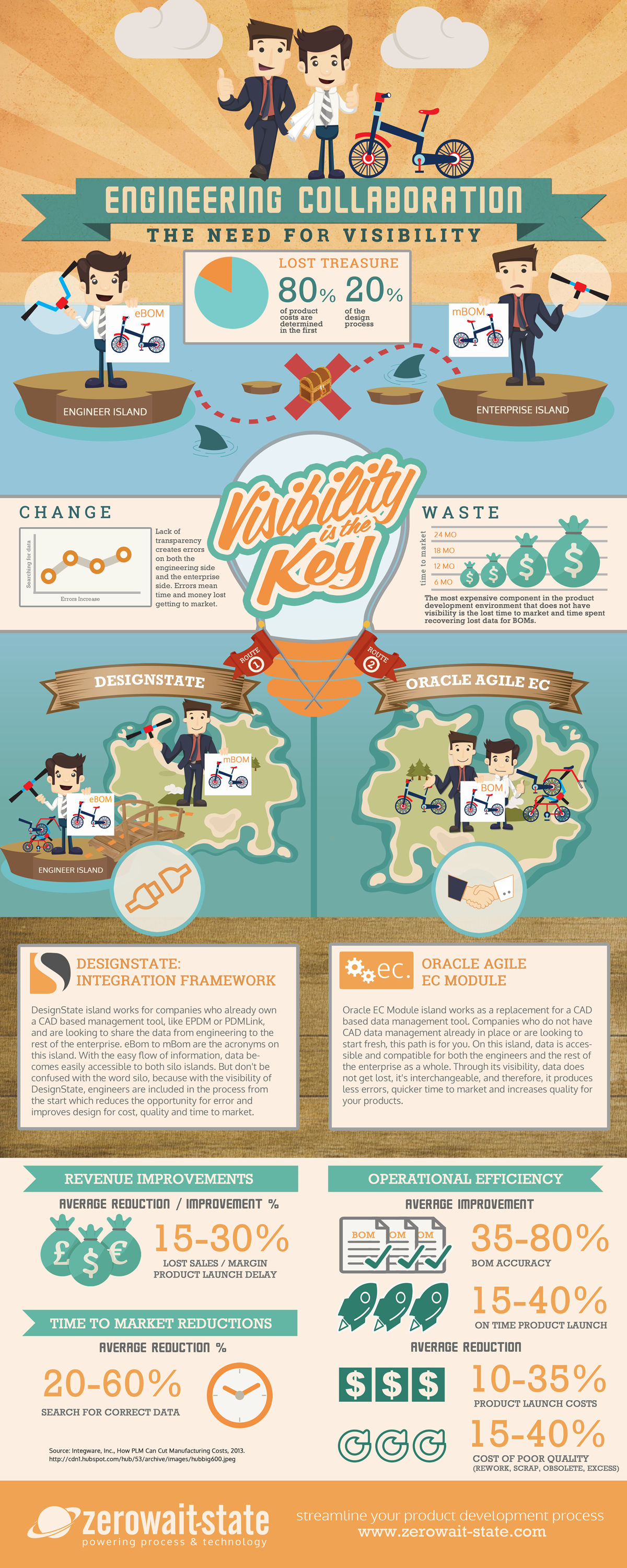 ---