Check out our Engineering Integration customer stories.
Brooks Automation.
Brooks Automation was set up in 1978 and is now based in Chelmsford, Massachusetts. Brooks Automation is a provider of automation, vacuum and instrumentation equipment for multiple markets, including semiconductor manufacturing, technology device manufacturing and life sciences. Brooks Automation operates in four segments: Brooks Product Solutions, Brooks Global Services and Brooks Life Science Systems.
The Challenge
Brooks acquired three design centers that were managing their own CAD design data in different manners. The management solutions for their CAD design data ranged from a legacy Agile system, to EPDM to simply storing their CAD data on a network shared drive. The disparate system had inconsistent data and were inaccessible by other groups.

The Solution
ZWS worked with Brooks to create a migration plan that pulled data from all three locations, cleaned and transformed it and loaded it to their PLM system for use with CAD connectors.

The Benefits
With ZWS's help, Brooks was able to unify their CAD data in one Agile PLM system and make the data available company wide. Their CAD data can be used with the internal viewer and can be used with the CAD connector. All of this was accomplished with minimal downtime.
Maxwell Technologies.
Maxwell Technologies is a global leader in developing, manufacturing and marketing energy storage and power delivery solutions for automotive, heavy transportation, renewable energy, backup power, wireless communications and industrial and consumer electronics applications as well as for radiation-hardened microelectronic components and systems for satellites and spacecraft.

The Challenge
They needed to integrate PDM vaulting for CAD designs using Engineering Collaboration to an engineering and design team who only had experience with local and network shared storage of design files. We worked with engineers and Agile administration team to develop a configuration for EC that augmented and supported the needs of the team. Capturing the required outcomes accelerated acceptance of the new tools and vaulting in Agile. As in many companies, there are a variety of Custom Properties in CAD files from different dates and through merger and acquisition. They needed to develop processes and tools to assist in the preparation and the ad hoc migration of existing design files from local drives and network shared drives into Agile; thus linking to existing Part records in Agile. In addition, they needed to implement better access control and security management for Agile PLM. Roles and Privileges that were designed and deployed presented serious challenges in maintaining and managing user accounts. Along with this challenge was the need to track and disposition quality defects and non-conformances to improve overall product quality.

The Solution
The ZWS team setup and configured Engineering Collaboration 3.3 for SolidWorks to work in harmony with the processes and needs of the team. We introduced SolidWorks Property Tab templates to easily update historic CAD files to have consistent Custom Properties and ensure proper mapping to existing Item Records in Agile for ad hoc migration. SolidWorks Part and Assembly templates were updated to reflect the processes and practices across the team. These new templates were then used to enable new SolidWorks design models to be started in Agile Create window for full integration with PLM from their inception. Solution Pack PX was configured and enabled synchronized attribute values, such as Descriptions, to automatically update from Item and Change Order records to the Design Folder and subsequently into SolidWorks Custom Properties.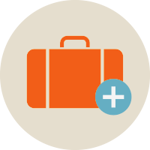 The Benefits
With the help of ZWS, Maxwell was able to have a Central PDM vaulting for CAD files which resulted in reliable backups. In addition, Version and Revision history and control linked with their PLM change process. This empowered collaboration throughout the business process with access to PDF and 3D neutral files available to other teams without having to request these view-able files from the design team. It also simplified updating CAD files to enable ad hoc migration into Agile which also improved consistency in CAD file Custom Attributes. The new templates that we created enabled Agile start parts and ensured all users are leveraging the latest templates for new design files. With the Solution Pack PX the Revision controlled attributes updated automatically from Agile Change Order or Part record attribute edits to the Design Folder in Agile. Mappings from Agile to CAD enable these attribute edits to update the Custom Properties in SolidWorks.