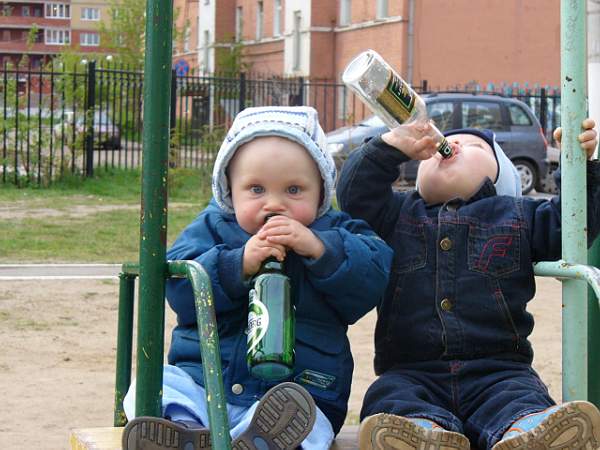 I find myself in more and more discussions about the viability of software as a service (SaaS) and cloud computing for product lifecycle management. We have numerous alliances with companies that offer these solutions and many of our clients and I am sure companies in general are looking for ways to save money and improve their IT infrastructure. Salesforce.com has successfully legitimized SaaS for CRM and I know there are a number of offering is the ERP space as well. I have been on the fence about SaaS for PLM for a number of years having worked with PTC and Oracle with remote versions of PDMlink and Agile and also have a number of clients running Arena all with mixed to negative results. Recently with the proliferation of virtual technologies more companies are looking to remote hosted options for their PLM and other enterprise tools. As I touted in a previous article, "Why Virtualize? 7 Good Reasons to Consider Virtualizing your Enterprise Software Installation" virtualization offer many benefits when it comes to maintaining a PLM solution and it allows a company to build in redundancy and high availability for a fraction of what it once cost. However moving PLM solutions offsite can be problematic. This article will explore the pros and cons of SaaS and hosted solutions and when it makes sense to go offsite.
Back in September Oleg Shilovitsky wrote an article titled "SaaS PLM-New, Complex, Expensive?". The gist of the article is that SaaS is a new paint of coat on an old idea and that whether SaaS is right for you or not really depends on the quality of the software not if it is available remotely or via subscription. He also sites some other vendors who tout subscription based PLM software that is "on premise" versus remote. They seem very down on companies housing their data and PLM systems offsite. While I understand that certain companies are reluctant to store data remotely and in some situations it is not even an option; for smaller companies remote storage is generally more secure and reliable than if they house it internally. The benefits from SaaS are clear. Companies can pay for software monthly per subscription and do not have to purchase hardware or burden IT staff with maintaining the application. The downside can be limited customization of the environment, limited functionality, and the one issue I think is critical, limited bandwidth. The difference between CRM and PLM as a SaaS is the fact that most of the time PLM tools serve as the main file vault whereas in CRM tools you are mainly moving metadata back and forth. This is problematic particularly for companies with large amounts of data in their vaults. Computer aided design files can become very large and trying to move them across a wide area network can be very slow. We have worked with PTC's PDMlink on demand for several years and for most of our customers performance is a big issue.
Cloud computing or remote hosting is becoming more of a topic for companies trying to shed IT burdens. Much like SaaS the appeal is to avoid having to invest in expensive hardware and the even more expensive resources to maintain their systems. We have seen catastrophic consequences for companies that fail to ensure their PLM systems are properly maintained and remote hosting gives these companies access to more sophisticated backup and recovery options and also addresses the need to have a disaster recovery plan. These environments also allow the companies to fully tailor their PLM system to their needs since they are basically running the same system they would have had "on premise". There really is no downside to this approach versus SaaS. You can even lease most PLM tools to create the same cash flow model you have with SaaS. The only difference would be that most SaaS vendors allow you to adjust quantities of users on a monthly basis. Again the only drawback is performance. Having your data hosted remotely on a cloud is really no different than the SaaS model. You may have more control on the types of systems the PLM system is housed on and the bandwidth but there is only so much you can do in this situation. It might be possible to have replicated file vaults local and the main application remote but you are undermining your objectives with this approach and might as well have the entire application onsite.
If data transmission speed is not an issue then either of these approaches is viable for most small companies. Not having to maintain your environment for PLM can save companies significant money and more importantly save them from the consequences of data loss or hardware failure. Lost productivity due to performance issues can easily eclipse any cost savings in this area. One approach that gives you a lot of the benefit of remote hosting without the downside is to virtualize your servers for PLM but keep them onsite and work with an external company to maintain them remotely. This gives you the best of all worlds. You don't have the overhead of full time onsite resources to keep your systems running but you have all of the performance characteristics of an "on premise" solution. Virtualization can allow you to minimize the hardware investment and deploy sophisticated backup and high availability strategies that rival Fortune 500 companies. This also allows a company to tailor the environment to meet their needs without having to compromise on resource and process. I also suspect that if you compare the total yearly outlay that the cost between this approach and a hosted solution would be very comparable. The message is to scrutinize SaaS offerings and hold them to the same standard as you would a "on premise" PLM solution. Additionally consider the total cost of ownership and performance before you make a decision on any type of remote option. Technology today has reached a point where you don't have to compromise when you are attempting to streamline your PLM environment and reduce support cost.