"Hey Buddy, you need a house to go with this doorknob!" Remember this cartoon? I loved how it illustrated the absurdity that salespeople will go through to convince someone to buy their product. I know firsthand; I've been on both ends of these types of sales calls.
During my tenure I've worked as both a design and application engineer. As a design engineer I witnessed numerous demonstrations of how CAD system X has the unique ability to create a helical sweep with variable pitch to solve the one feature in the breadth of products the company I worked for developed (yawn). I've also spent countless hours as an application engineer practicing how to create these features and make it look as easy as falling off a wagon. Here's a little secret: there's really not a lot of difference between the traditional big CAD applications, at least from a modeling perspective. And, quite frankly, there hasn't been a great deal of innovation over the past 10 years to speak of. I'm sure some will argue and point to the interface changes, reduction in steps to create features, enhancements in advanced features, etc.… I don't know about you, but as an engineer, a great deal of my time was spent thinking through how to design the part I was working on – the order and type of features to use to enable design reuse and future modifications – not the actual picks and clicks.
My question is, "Do the enhancements over the past few years for MCAD applications change the way we work?" In the end, you can typically create the same features a dozen different ways that constitute the design being developed. If you want to change the way I work, want to change my world, and really make an impact, then change how the design information is managed, interacted with, and communicated. Remove the dependency of creating neutral formats and allow the part to be the master. Truly enable model-based definition (MBD).
You see, in our world, what is important is the outcome you are seeking: communicating your design intent and preserving this in a form you can edit and return-to for future iterations with as little rework as possible. Accordingly, being able to easily share this information with those needing it throughout the enterprise while enabling de-duplication of information (i.e., single source of truth) is critical. And, above all, we need these capabilities to be independent of hardware, device type and geography.
So, how is this accomplished? I believe the problem lies within the traditional CAD companies that keep trying to take their current offerings and morph them to accommodate this needed paradigm shift. I believe in order to successfully address the solution there has to be a ground-up development to address the desired outcomes. I get why its' not being done by the incumbent MCAD companies. They have too much invested in their current product offering and have to shake out as much revenue as possible to satisfy their shareholders. And this, in my opinion, is their Achilles heel. I believe it will take a company that is designed from the ground up to address the needed outcomes… Much like when 3D Solid Modeling was introduced (has anyone heard of Applicon or CV?).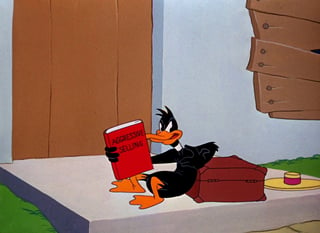 Recently I was introduced to Onshape, a company that actually built a ground-up cloud-based MCAD application. Onshape used the power of cloud-based applications to solve some critical shortcomings with traditional [on-premise] CAD applications. They recognized that CAD's feature types and creation processes are not unique or a problem that needed solving. The real problem is removing the dependency on hardware for the CAD application and allowing the information to be created and interacted with from a browser or hand held device. Placing the computing power to render the model and interactions on the cloud systems decentralizes information and makes it accessible from anywhere. This makes the interactions and communications easy and removes the need to generate lighter neutral formats for communication and access. In effect, they enable many critical aspects of MBD and solve a majority of the issues plaguing CAD.
Onshape has embraced the ideology of cloud-based applications: continuous development, browser-based access, app-based access for mobile devices, and no local file vaulting. I know it sounds weird not being constrained to (1) a specific processor, video, and memory configuration for optimal performance and (2) licenses that tie you to a server that usually requires VPN connection and high-performance LAN/WAN for efficient file retrieval. I can list dozens of our customers with remote design facilities whose largest headaches are figuring out how to structure the remote vaults, master location, etc., to prevent any hindrance to the designer/engineer community. With cloud-based CAD systems, all computing power for the rendering is at the cloud source location, not on the user's desktop. All that is needed to access, create, and modify the design is a browser or an application on your mobile device. Gone are the days of constant churn to find the right hardware to optimize the user experience, be compliant with IT requirements, and meet compatibility requirements that prevent upgrades to CAD or PDM systems. With cloud-based applications like Onshape, users do not have to wait years to upgrade to the newest CAD version because of backend systems that require thorough vetting.
So yeah, I'm a little excited about this. I actually felt giddy when I was able to pull a design up on my computer's browser and on my iPhone (at the same time) and spin it on either, add features, modify real-time, and see it updated on both devices. I felt like the caveman that discovered fire. Anyway, as Obi-Wan said, "I sense a great disturbance in the force." Cloud-based CAD is coming and I believe it will be largely embraced over time. Click HERE to request a demo from Onshape and see it for yourself. I'd just say, keep an open mind when evaluating. But, I'm interested in hearing your opinion. Please comment below!
We're previewing our new Cloud-Based CAD to PLM product, CloudState for Design, with Onshape and Propel in booth 3401 at the Pacific Design and Manufacturing Expo. Stop by and check it out today.