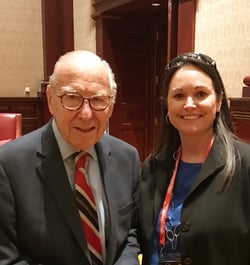 I recently had the privilege of attending PI PLMx in Ft. Worth, where Captain Jim Lovell gave the opening Keynote. This event is unique in that it focuses exclusively on PLM, unlike other conferences that have PLM as a sub-category, and sometimes a sub-sub-category. The attendees are usually Director-level and above and are PLM decision-makers and key influencers from Engineering, IT, or Business Operations. During Captain Lovell's keynote, he shared his experience on Apollo 13 and how Leadership, Crisis Management, and Good Planning all contributed to the safe return of the spacecraft. If you haven't seen the movie Apollo 13, rent/buy it ASAP – it's an excellent movie with life lessons for all of us. Captain Lovell is played by Tom Hanks, and according to the astronaut, the movie is about 99% accurate about what actually happened back in April 1970.
As Captain Lovell was diving deep into the Good Planning piece of his keynote, I couldn't help but think about how important proper planning is to achieving PLM success. The future of PLM appears to be tied to the cloud in one way or another, so how do you plan for that? One of the sessions I attended provided eye-opening information around PLM and the cloud, and it's especially relevant now since many PLM providers are abandoning their on-prem offering and reinventing themselves through new cloud-based PLM platforms. Moreover, Internet of Things (IoT) has become a major IT consideration and the size and complexity of this IoT data on top of an already data-laden PLM will make the transition to the cloud even more complicated. We see customers and prospects with 100% on-prem PLM, yet with an eye on the cloud; very few plan to go full-cloud PLM anytime soon, if ever. In fact, most have expressed interest in a hybrid solution. So, during this session, PLMPulse Survey 2017 by Nick Leeder, I learned that only "3% of the companies [surveyed] have adopted cloud as a platform for PLM". Only 3%? And some major PLM providers are abandoning on-prem as we speak? [Scratching my head.] Furthermore, "just 39% claim PLM is part of their digital strategy".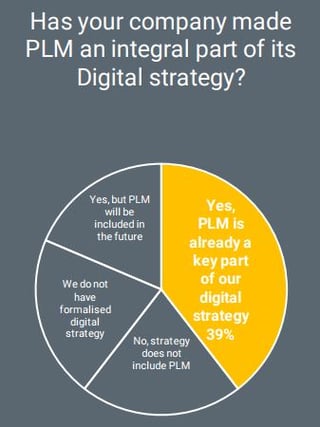 Image courtesy of PLMPulse
Thus, I see a HUGE disconnect between organizational readiness for the cloud and the abandonment of on-prem PLM providers, and subsequently the abandonment of partners who will support on-prem now and through the [possible] transition to the cloud. How do we bridge the gap? How do we plan for it?
Zero Wait-State hosted a Think Tank at the conference titled, "The Emergence of IoT and the Impact to PLM" and discussed topics such as the afore mentioned hybrid PLM approach, as well as how a cloud approach fits, or doesn't fit, into a PLM strategy, and what parts of PLM are ready for the cloud. This Think Tank was very successful – standing room only – and went over the allotted time by 15 minutes! Subsequently, we're hosting a Virtual Think Tank in a few weeks to continue the conversation. The insights we gained support the PLMPulse survey results, and included the following conclusions from the think tank attendees:
• Not moving to the cloud is in fact a cloud strategy




• The definition of IoT in the context of PLM is muddy


• While parts of PLM could be accessed and processed in the cloud, it's too costly
and risky

[from a security perspective] to move completely to the cloud


• The cloud is good for super computing needs in PLM, such as computer-aided
engineering, but thinking EVERYTHING in your PLM can be accessed, processed,
and stored in the cloud

is unreasonable




• PLM systems are so complex – there isn't time to stop and plan for the cloud
Everyone in the room was shaking their head in agreement as each of these statements were made.
I think the feedback in the Think Tank, while obviously a small sample size, corroborates the data from Mr. Leeder's session and we should all take note.
Where does your organization fit in the PLM/IoT/Cloud discussion?
Have you started planning for any shift to the cloud, even "just in case"?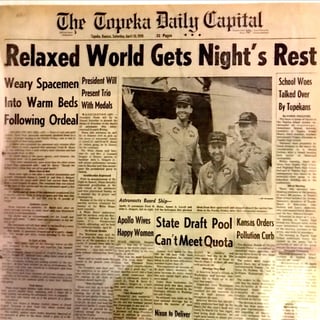 As Captain Lovell was saying, "Good planning goes a long way…from the moon and back to the Earth!". I think it's worth our time to continue the conversation and start planning for the next generation of PLM systems, whether they move entirely to the cloud or not. I hope you can join our Virtual Think Tank along with your PLM colleagues, and not only contribute to the conversation, but learn about the emergence of IoT and the impact to PLM, which, like it or not, includes some part of the cloud. In the end, we all want a safe landing.
Please add your comments below. We'd love to hear your thoughts on this.