Welcome to this week's TBT blog!
I selected this one from PTC since we're partnering to deliver
the latest PLM and IoT technology to the medical device industry.
This blog was originally published on ptc.com in July 2017; authored by Swapan Jha.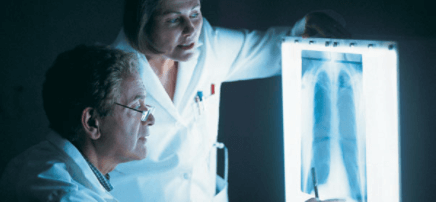 By 2025, analyst firms project 50 billion devices and $6 trillion in economic value for smart connected products. In response, medical device manufacturers are rightly focused on delivering innovative products to market quickly. However, they must simultaneously comply with various industry standards and regulations intended to protect product users from risk. These include ISO 9001 and ISO 13485, FDA 21 CRF Part 820, and EU MDR, to name a few.
Risk is to be taken seriously with medical devices. An issue could result in malfunction, injury or death. Since 2001, reports of adverse events have increased significantly. In fact, the rise in incidents has outpaced industry growth by a wide margin. Industry data shows nearly one-third of recalls are due to design flaws. Almost another quarter is due to issues with manufacturing. These failures speak to the critical importance of managing the medical device product lifecycle, allowing root causes of these recalls to be identified prior to release.
Medical device manufacturers must be compliant and follow guidelines to ensure the safety and efficacy of their products and services. However, it often feels as though companies must choose between quickly delivering high-quality products and achieving compliance. Those manufacturers that find a way to define, mitigate, and harmonize risk will survive—and thrive according to McKinsey. The financial benefit for medical device manufacturers that focus on quality and reliability over the entire product lifecycle could equate to $4.75-$6.0 billion.
Incorporating Risk into the Product Development Equation
Most companies start with their product requirements when planning a new product. They address issues such as: What are we building? Is it a spin off? Is there a competitive product? How can we apply lessons learned to lean out the process or perhaps implement a new automated machine? At the same time, it's essential that manufacturers define the risk associated with the product.
Product risk can be split into three areas:
• Functional

•

Design

•

Process
With supplier parts, products, and Bills of Materials (BOMs) getting more complex, organizations must address the risk holistically. The key is for companies to harmonize siloed sources of risk across all of their processes, including those processes used to design software, engineering parts, manufacturing, supply chain and service.
Prevent Million-Dollar Recalls
To date, manufacturers haven't addressed risk very well as part of product design quality. Handling design control as a document-centric process introduces a high risk of failure over the product lifecycle. That's because documents are very limited representations of complex products. They typically represent only a subset of product design information at a specific point in time. Even worse, they lack resilience to change.
Consider that it takes millions of discrete design decisions to develop complex medical products. These decisions are all encapsulated in digital CAD design files. These files will be tweaked and enhanced thousands or millions of times over the course of a product development cycle. Unfortunately, only an approximation of the current design is captured in a design document. Any design inputs not captured in the document will be missed during quality control checkpoints and regulatory submissions. This is a significant and needless source of risk.
The solution is to transform from a document-centric to a product-centric compliance approach. Medical device manufacturers can achieve this by adopting a digital product definition (DPD) for both product design and quality management. A DPD references actual product data – not a facsimile -- in a single repository. A single source of data truth makes it possible to manage the actual design parts and corresponding Bills of Material (BOMs) throughout the product lifecycle. It also makes it possible to ensure that BOM information is accurate and timely.
With product-centric approaches, medical device manufacturers can be certain that changes are automatically reflected across all relevant systems and presented to all relevant stakeholders. This opens quality control gates to an in-process version of the product. It also eliminates the need to manually synchronize disconnected design and quality control elements.
Manufacturers can ensure better product quality by defining control characteristics and validation requirements from 3D models. Plus, they can eliminate mistakes associated with duplicate or incomplete data, and identify problems earlier in the manufacturing process.
A product-centric approach and the right PLM system make it possible to easily propagate changes across the entire lifecycle, from design to manufacturing.
Address Today's Risks While Preparing for the Future
Medical device manufacturers must also account for the Internet of Things (IoT). IoT technology enables smart, connected products to send manufacturers information about their products and processes while in operation. In turn, manufacturers can offer innovative services for medical devices, including restarting devices remotely in order to significantly reduce service costs while boosting customer satisfaction.
This is yet another reason why manufacturers must harmonize risk within their products, processes and supply chain. When product-related data is captured on paper, it takes too much time to pinpoint the true root cause(s) of the issue. However, a digital product definition makes it easier to connect the dots between the product's behavior in the field and its digital definition, which spans design through manufacturing. This in turn makes it easier to detect product failures and resolve issues faster in the field. It also simplifies the process of providing evidence to the FDA of risk mitigation.
Author: Swapan Jha is Vice President Global GTM of the Product Lifecycle Management (PLM) segment at PTC.
[Edit: repost from ptc.com 2017]