Welcome to this week's TBT blog!
Following my last blog "Stuck Between a Rock and a Hard Place, the PLM Dilemma with Engineering Data, Part II", I thought I would introduce a discussion about Engineering organizations and their need to communicate with other groups inside and outside a product development company. Historically, engineering groups have tended to keep to themselves and view outside communication as a necessary evil and an inconvenience. This communication might be in the form of a drawing or even a CAD model or viewable. It involved a manual process where the information was transferred from the native environment of engineering via a network drive, an email, ftp or even via paper. Terms like "silos of information", "black box", and "Bermuda triangle of product development" were often used. One of the more prevalent terms used was "Island of Automation".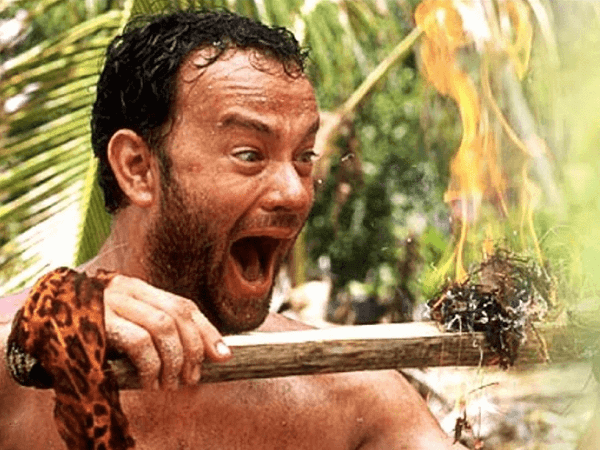 Most engineers tend to embrace technology and are early adopters of solutions that help them work more efficiently. So often (not always) the engineering organization might be ahead of the rest of the company when it comes to having their information organized and secured in a data management technology. In fact, tools like Creo, NX, Catia, and SOLIDWORKS almost require a system be in place to control access to information. Once you get beyond about five users it becomes very difficult to control versions of files, particularly if multiple people will be accessing the same data. So, by necessity, engineering groups adopted product data management solutions to address these issues. Unfortunately, it was a very rare thing for an engineering group to expose these systems to anyone outside of engineering. Usually the data management tool itself was ill suited for anyone outside of engineering anyway. Thus, the "island of automation". The CAD vendors addressed the issue by making the island bigger, enhancing or replacing the CAD PDM applications with a more robust solution. Manufacturing-oriented vendors responded by building bridges to the island via CAD integration. This article will contrast the approaches and the implications of each.
Most CAD vendors have their roots in CAD data management, which is why their Product Lifecycle Management (PLM) offerings typically excel at it. PTC and Siemens NX in particular have a long legacy of CAD data management in their history. Of the primary PLM vendors, only Oracle's Agile has no connection to CAD. PTC went through several different tools starting with Pro/Project, then Pro/PDM, Pro/INTRALINK and INTRALINK version 9 aka PDMLink. All the versions of data management PTC had prior to INTRALINK 8 and PDMLink were primarily focused on managing the files generated from Pro/E. PDMLink (Windchill) was actually a completely different application that PTC acquired with Computervision, another CAD vendor. Jim Heppelman, the current PTC President and CEO, developed the initial versions of Windchill while he was employed at Computervision. Teamcenter was originally known as Metaphase and was part of the SDRC product line and was initially used to manage data from this system. Teamcenter has emerged out of the mix of data management tools that have been cobbled together thru UG's acquisition of SDRC and then the subsequent acquisition by Siemens. Agile was developed as a bill of material (BOM) management tool and evolved into a fairly robust supply chain tool for the High-tech and Med Device industries. Along the way, they acquired a German company called Eigner and Partner that had their own PLM solutions and some fairly sophisticated CAD integration applications. By acquiring Eigner, Agile hoped to bolster their capabilities in the CAD integration market and expand their European presence. They also acquired Cimmetry Corporation, which produced AutoVue, which was a widely adopted CAD viewing tool to further enhance their functionality for interacting with engineering data. Oracle then acquired Agile to round out their enterprise application strategy as a complement to their CRM and ERP offerings. The main take-away from this history lesson is that both PTC and Siemens products are deeply rooted in CAD data management and both companies have leveraged a strategy of building off of this legacy, which has significantly impacted their approach to PLM and the types of solutions they offer.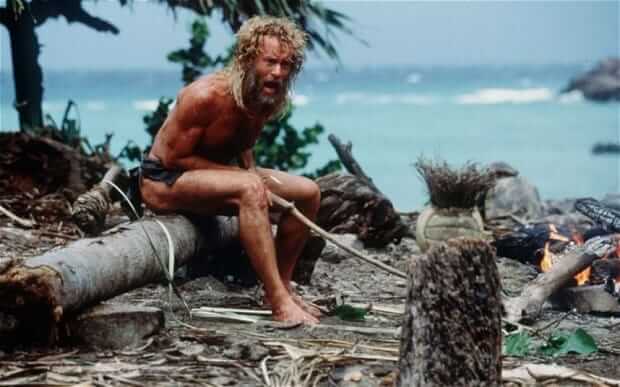 As I pointed out earlier, both PTC and Siemens had created islands of automation. Their products could successfully manage CAD data, but how could they parlay this into an enterprise solution? It is difficult to know how current versions of the PLM offerings from both companies resemble the CAD dedicated applications their customers originally utilized. In PTC's case, there is a fairly clear break with INTRALINK 3.4 being the last version of INTRALINK that was based on the CAD specific product that was offered several years ago as a replacement to Pro/PDM. When PTC introduced Pro/INTRALINK, customers were required to migrate off of Pro/PDM at significant expense and effort. INTRALINK, however, was a significant improvement over ProPDM for most companies and most of the companies using Pro/PDM were fairly large, so the return on investment for this activity was usually fairly positive. With the introduction of Wildfire 5, current PTC customers were required to upgrade from INTRALINK 3.4 to INTRALINK 9, which is basically a slimmed down version of PTC's enterprise solution PDMLink. Customers were required to migrate and invest in more robust hardware and would likely need significant training to leverage the new version, which really provides the same function as the previous version. This had created some issues for PTC customers, particularly some of the smaller companies. PTC wanted to reach out to the enterprise so they developed a new CAD data management platform that addresses more capabilities like change management, configuration management, and other PLM functions. Several of their large clients adopted this PLM platform and moved off of INTRALINK 3X, but many felt trapped on the now larger island. This product is very powerful and is probably the best choice for a company whose primary need is to manage Pro/Engineer CAD data and leverage that information throughout the product development process. Unfortunately, if you are a Pro/Engineer customer and this product does not suit your environment, PTC makes it difficult to manage their data in other vendor's PLM products. Some of the feedback we've heard from our smaller clients is that the expense of migration is problematic and the new version is overkill for their purposes. Some of the mid-size and larger companies already have PLM solutions in place so they have issues with the redundancy between PTC's offerings and their current solutions. Siemens experienced similar issues when they tried to transition their clients from legacy versions of SDRC onto their NX platform and to consolidate the various forms of data management that have been deployed amongst their clients. The bottom line is that both vendors have made their product more robust and complex but this approach has created some issues among their installed customers.
By contrast, Agile has always chosen to address engineering via connectors. Typically, their applications would allow companies to store the relational CAD data from products like SOLIDWORKS, Creo, AutoCAD, Catia, and NX in their main vault. The challenge they would experience is that unlike the CAD-based PLM tools, their data models didn't always accommodate the complex CAD data structures and they would struggle to support all the types of data created in the CAD tools. A more successful approach was to attempt to integrate from the PLM to the CAD data management tool supplied by the CAD vendor. This approach allowed the engineering groups to have all the functionality offered by the CAD vendor but also allow the rest of the company to use the best tool from their perspective. The downside to this approach is that some of the CAD vendors don't always appreciate having integrations built to their data management tools and any upgrades of either the PLM or the CAD environment can potentially impact the connector between the systems. So, to stay with our analogy, the bridges that Agile built to the CAD tools have to be maintained and can potentially be severed by inclement weather.
Each approach has its pros and cons. By expanding the island to be more inclusive, PTC and Siemens have allowed clients to expand engineering's reach, yet potentially burdened some companies with a level of complexity they do not need or want and also created redundant capabilities for certain customers. By building bridges to engineering via direct and indirect connectors, Agile has allowed the rest of the company to gain access to engineering data but sometimes have trouble incorporating it into their environment and the link can be potentially tenuous depending upon the CAD vendor. PLM customers must assess what is in their best interest and how to fully grasp the implications of these trade-offs through due diligence. User testing and extensive benchmarking would be highly advisable before embarking forward with either approach. This is fairly obvious advice, but hopefully this article gives you a better understanding of how these products address engineering and where to focus attention.
As we move forward, we will provide greater detail about each of these applications in relationship to engineering and manufacturing. Product data is the lifeblood of companies. It is critical that the pathways to engineering flow freely so whether the strategy is to turn the island into a continent or build lanes of access, it is imperative that PLM be inclusive of engineering information to reach its full potential.
[Edited & updated from original post 2010]