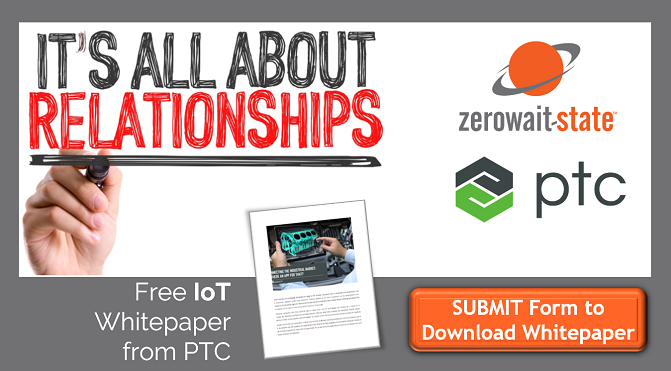 CONNECTING THE INDUSTRIAL MARKET:
IS THERE AN APP FOR THAT?

This paper provides insight on the primary industrial market segments seeking IoT solutions. It offers an overview of the technologies that are overcoming traditional industrial hurdles to IoT adoption as well as accelerating value. It highlights the value of pre-built apps and concludes with an assessment of key capabilities to seek to create a long-term, sustainable, and cross-functional IoT operational capability.
ZWS is excited to be partnering with PTC to provide not only educational resources such as this whitepaper, but to offer full support -- both software and services -- of PTC technology. We're ready to review your needs and objectives and provide guidance to resolve any issues or to help design solutions to address future business initiatives.
Please submit the form to access this informative IoT whitepaper.