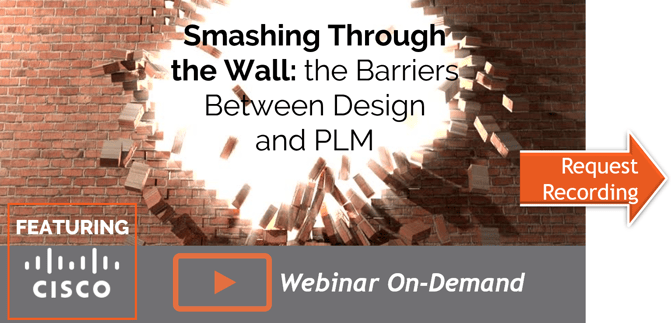 Featuring Cisco and hosted by us and Perception Software, this 45-minute
webinar will highlight the "wall" between Design and PLM, the impact of this
wall, and solutions to smash through it. Anthony Burton, Tech Lead at Cisco Systems, will share his challenges with this wall and how he built a bridge to connect Design and PLM.
Presenters:
• Steve Porter, CEO, Zero Wait-State
• Mark Hepburn, VP Product & Services, Perception Software / Altium
• Anthony Burton, Central Product Operations Technical Lead, Cisco Systems
Please complete the form to request demo on-demand access.