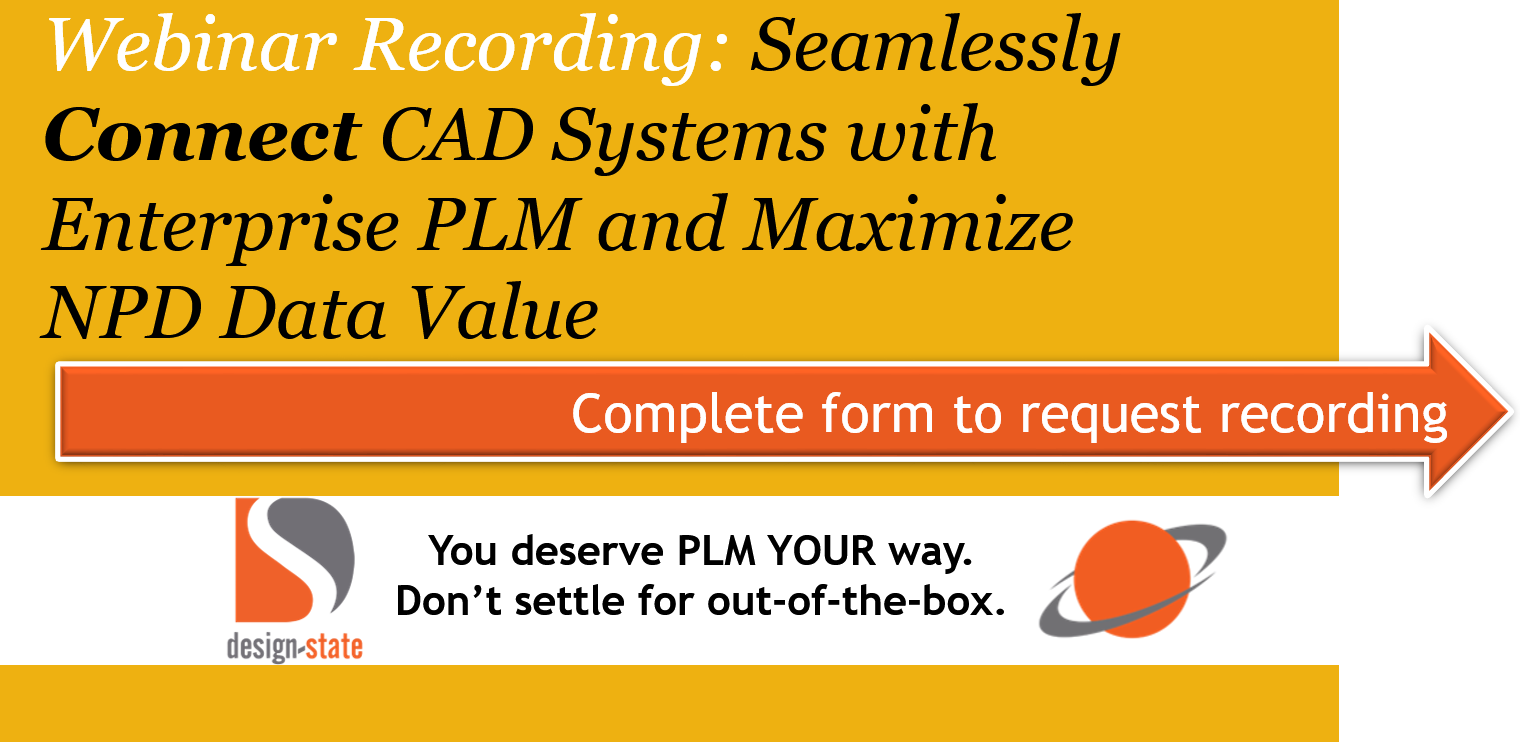 This webinar was conducted on November 8th and 10th, 2016.
Hosted by Zero Wait-State, this 60-minute webinar, will demonstrate how you can
easily implement a flexible and cost-effective integration framework that connects
CAD Data Management systems with enterprise PLM systems using DesignState.
We all agree that seamless bi-directional integration between PDM and PLM
improves everyone's productivity, so please watch our webinar to learn more.
You will learn:
• Provide visibility between enterprise and engineering team
• Link design and enterprise change management
• Integrate CAD systems with Enterprise PLM
• Leverage product design data throughout the enterprise
Presenters:


•

Dries D'hooghe, VP Products & Services, ZWS
• Matt Hopkins, Developer, ZWS