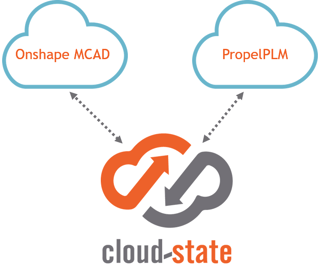 Learn how CloudState from Zero Wait-State can integration Onshape MCAD with Propel PLM.
Hosted by Zero Wait-State, this 7-minute demo will demonstrate how CloudState, one of Zero Wait-State's PLM automation software products, integrates Onshape MCAD to PropelPLM.
Presenter:
• Mike Halladay, Director of Engineering Collaboration Services, ZWS
Please complete the form to request demo on-demand access.