Cloud Integration for PLM

EXCLUSIVE PLM SOFTWARE
Now you can securely integrate cloud-based applications with your on-premise or cloud-based product lifecycle management (PLM) system.
CloudState enables cloud apps to participate in your PLM processes while protecting your investment in your on-premise PLM as you carve your path to the cloud. And, once your PLM system is hosted in the cloud, you will want your integration to be cloud-based as well.
CloudState is a cloud-based integration framework for cloud-to-on-premise and cloud-to-cloud applications. Examples are OnShape (MCAD) to Oracle Agile PLM (on-prem PLM) integration or to PropelPLM (Cloud PLM).
CUSTOMERS CAN CLICK HERE TO STAY UPDATED ON THE LATEST PRODUCT INFORMATION, RELEASE NOTES, AND DOCUMENTATION.
A Day In The Life with CloudState: Onshape CAD to PropelPLM Example
• Let PropelPLM assign part numbers to parts and assemblies created in Onshape

• Synchronize attributes bi-directionally between PropelPLM and Onshape

• Hyperlink corresponding objects between Onshape and PropelPLM for easy navigation

• Publish CAD BOMs from Onshape to PropelPLM including creating revisions, changes and redlines to
update • BOMs in PropelPLM

• Hyperlink in PropelPLM to the CAD model and derived files in Onshape

• From OnShape, create product changes in PropelPLM and add PropelPLM parts as affected items
A Day in the Life with CloudState: Managing CloudState Setup
• Map fields between Onshape and PropelPLM

• Configure business logic and data transformations
CloudState Features
•

Integrate best of breed cloud applications with zero install

•

Integrate cloud-based applications in days, not weeks

•

No hardware required

•

Secure, firewall friendly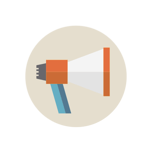 View the CloudState V1 Product Launch press release
View the ZWS, PropelPLM, Onshape press release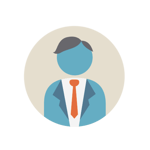 Request a demo by contacting Dries D'hooghe, VP Products and Services