exclusive plm software

Now it's easy and cost-effective to tailor your product lifecycle management (PLM) solution to your desired business outcomes, so your company can get new products to market faster.
AttributeState is a framework for customizing and automating critical steps in your PLM processes — including change control, release to manufacturing, and new product introduction.
CUSTOMERS CAN CLICK HERE TO STAY UPDATED ON THE LATEST PRODUCT INFORMATION, RELEASE NOTES, AND DOCUMENTATION.
A Day In the Life with AttributeState
•

Define and apply plain text rules to your PLM system

•

Streamline site, plant, or product type enrichment of item

and BOM data using easily configurable rules

•

Transform an engineering BOM to a manufacturing BOM

with the push of a key

•

Automate the BOM validation process

•

Ensure data quality by enforcing field entry via policy

•

Eliminate the need for hard-coded custom process extensions (PXs)

•

Remove the need for manual data entry

•

No more re-writing PXs when you upgrade your Agile platform
AttributeState Features
•

Configurable templates

•

Plug-and-play macros

•

Embedded business logic

•

Process automation

•

Flexible architecture
Questions? Contact Diane Bochese today.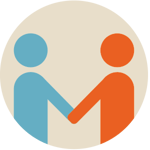 View AttributeState Customer Stories