exclusive plm software

Now it's easy and cost-effective to tailor your product lifecycle
management (PLM) solution to your desired business outcomes,
so your company can get new products to market faster.
AttributeState is a framework for customizing and automating critical steps in your PLM processes — including change control, release to manufacturing, and new product introduction.
CUSTOMERS CAN CLICK HERE TO STAY UPDATED ON THE LATEST PRODUCT INFORMATION, RELEASE NOTES, AND DOCUMENTATION.
A Day In the Life with AttributeState
Define and apply plain text rules to your PLM system

Streamline site, plant, or product type enrichment of item

and bill of materials (BOM) data using easily configurable rules

Transform an engineering BOM to a manufacturing BOM

with the push of a key

Automate the BOM validation process

Ensure data quality by enforcing field entry via policy

Eliminate the need for hard-coded custom process extensions (PXs)

Remove the need for manual data entry

No more re-writing PXs when you upgrade your Agile platform
AttributeState Features
Configurable templates

Plug-and-play macros

Embedded business logic

Process automation

Flexible architecture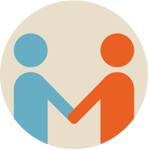 View AttributeState Customer Stories