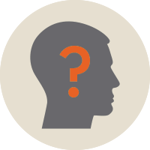 the challenge
Logitech did not have a functional "file release process," meaning no integration between its Windchill CAD system and Agile PLM system.
The company's mechanical engineering data was not available for other functions. For example, if a manufacturing partner found an issue with a prototype and corrected the issue, those changes were not updated in the original design files so that knowledge was not available for subsequent designs.
Agile BOM structures weren't visible to CAD system users.