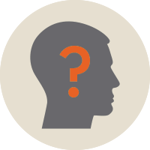 the challenge
Fresenius Medical was a long-time Agile PLM user, but the company managed all its material compliance data outside the PLM system with a completely manual approach.
This manual material compliance process didn't scale well. It was hindering the company's rapid growth, forcing it to look into hiring additional headcount solely for the administrative task of tracking the data.
Fresenius was reluctant to invest money in another Agile module when Oracle considers Agile PLM to be end of life.